Click on any name link below to go to the respective member's info and slideshow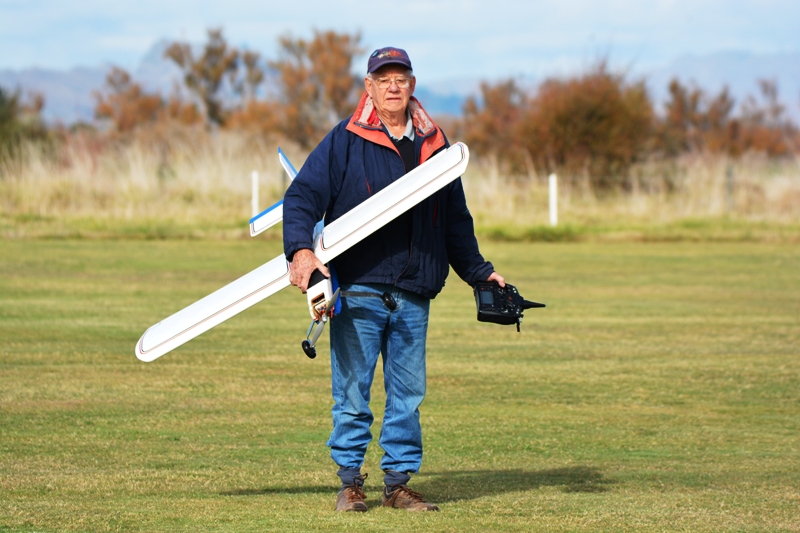 1. Barrie Russell.
Barrie Russell has been a member of Hawkes Bay Radio Flyers since 1985.
A proficient and prolific builder Barrie's principal interest is in the Vintage class of models but he does also enjoy flying Scale Aerobatic models.
Vintage model planes were built before the advent of radio control. Designed to be inherently stable these models were flown free and as a result featured many attractive designs. Modern day vintage flyers have recovered plans for these planes and modified them for radio control.
Barrie has always been supportive of club activities and encouraged new members to learn to fly.
Barrie is currently editor of the club magazine Propwash. Propwash is also available on the club website HERE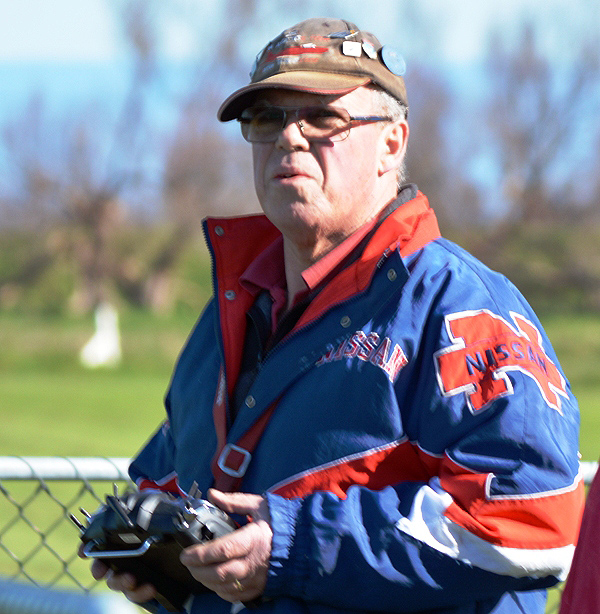 2. John Sutherland.
John joined the club at Highway 50 in march 1985.
His interests have always included Pylon, Scale and Aerobatics.
He represented NZ in pylon at the World Championships in 2001.
Has also attended the Australian Nats a couple of times in the 1990's flying pylon. Flew pylon at a Trans-Tasman competition in 2018 at the Airsail site near Pukekohe, South of Auckland.
He has been a NZ pylon champion several times and has also been an FAI Pylon Record holder for some 16 years.
John is also a large model inspector and the main chief test pilot within the club. He has served on the MFHB Committee, mainly as Club Captain, for several years as well.
He is and excellent pilot who does a lot of flight testing and checking for members.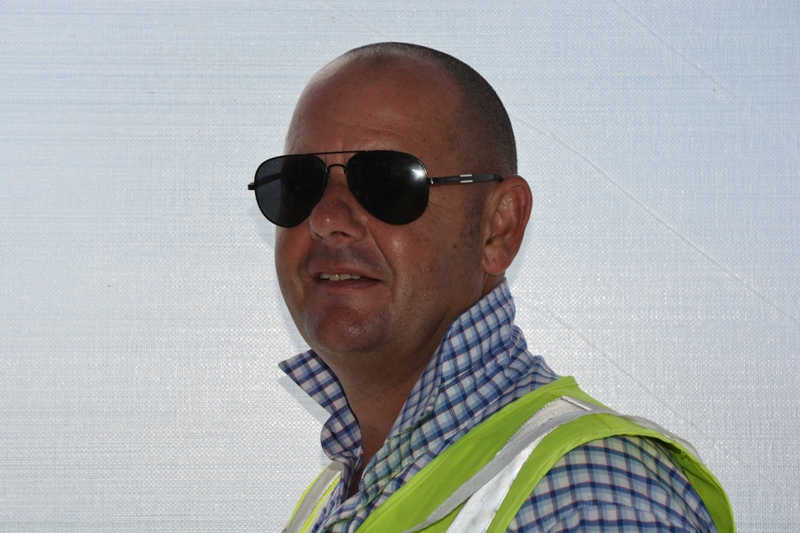 3. Marty Hughes.
Marty first joined MFHB back in 2012 when Rowdy rounded up a few park flyers at the sports park and put on an open day at the club for them. Six of them joined up on the day and only Marty and Brian Hitchcock (The Doc) remain as members from that draft.
He first became interested in RC aircraft when he found a glider in his father's (Rod) garage around 15 years ago. He thought this might be fun. It was a bungee launch glider… the fun ended when the wings collapsed on the first launch. Not one to give up, he then bought a foamy electric glider off Trade Me and continued along the journey. Marty's flying interests are now scale and sports with a newly found love of float flying.
Who taught him to fly?? Basically, just trial and lots of errors he says… and a lot of crashes, and a lot of glue. Those were tough days… he says! He flew, he crashed, he glued, he flew, he again and crashed again, he fixed and replaced….. and so on. How many models does he currently own …. shamefully more than any man needs. Currently, Marty is also the Club President of MFHB.